DOMESTIC VIOLENCE AWARENESS 365 DAYS A YEAR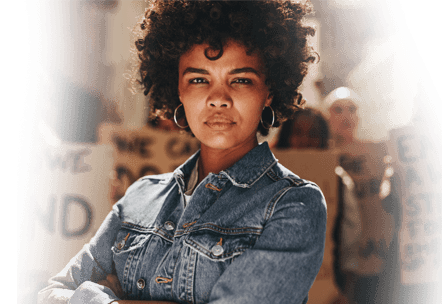 The O'Tahirah Foundation, Inc. strongly believes that our society's attitude and beliefs towards domestic violence can no longer be ignored. The perpetuated belief that domestic violence is taboo has gone on for too long. Since our inception, we have created two very eye-opening campaigns to help enlighten everyone about this societal scourge.
We believe that through our social media reach and marketing initiatives, we can help impact the way society responds to domestic violence.
The "ARE YOU NEXT" PSA campaign was launched in October 2017 in response to the news and social media events that reflected back to societies minimized responses to the RED FLAGS of Domestic Violence.
The campaign is meant to ignite awareness and provide support through the 24/7 National Domestic Violence HOTLINE.
Our "Power Beyond The Fist" PSA campaign was launched July 2016 and is meant to resonate with the experiences of all victims and survivors of domestic violence. There are 52 empowering phrases that imbue a sense of strength symbolic to a survivor's ability to rise beyond their pain. This campaign emphasizes the inclusiveness of the power of God through faith, forgiveness, hope, perseverance and acknowledging self-worth.
Share these videos with your community to help shift our cultures views on the need to increase domestic violence awareness from one month out of a year, to 365 days a year.